MensaCard
From Desktopsummit 2011
You can return your MensaCard at the mensa on Thursday and Friday between 8:00 and 14:30.
If the Mensa is already closed, there is a way to get the money back in the library of the Humboldt University, which is just 2 mins away from the conference location.
http://www.openstreetmap.org/?mlat=52.520513&mlon=13.390845&zoom=18
The library building is open from 08.00 to midnight on weekdays and from 10.00 to 18.00 on Sat/Sun.
In the library you will find a machine similar to the ones for charging the MensaCards that is also able to take back cards. Note that you will only get back a maximum of 20 € (incl. 1.55 for the card).
There are multiple MensaCard machines, the right one is right where the marker is on the map. It looks like this: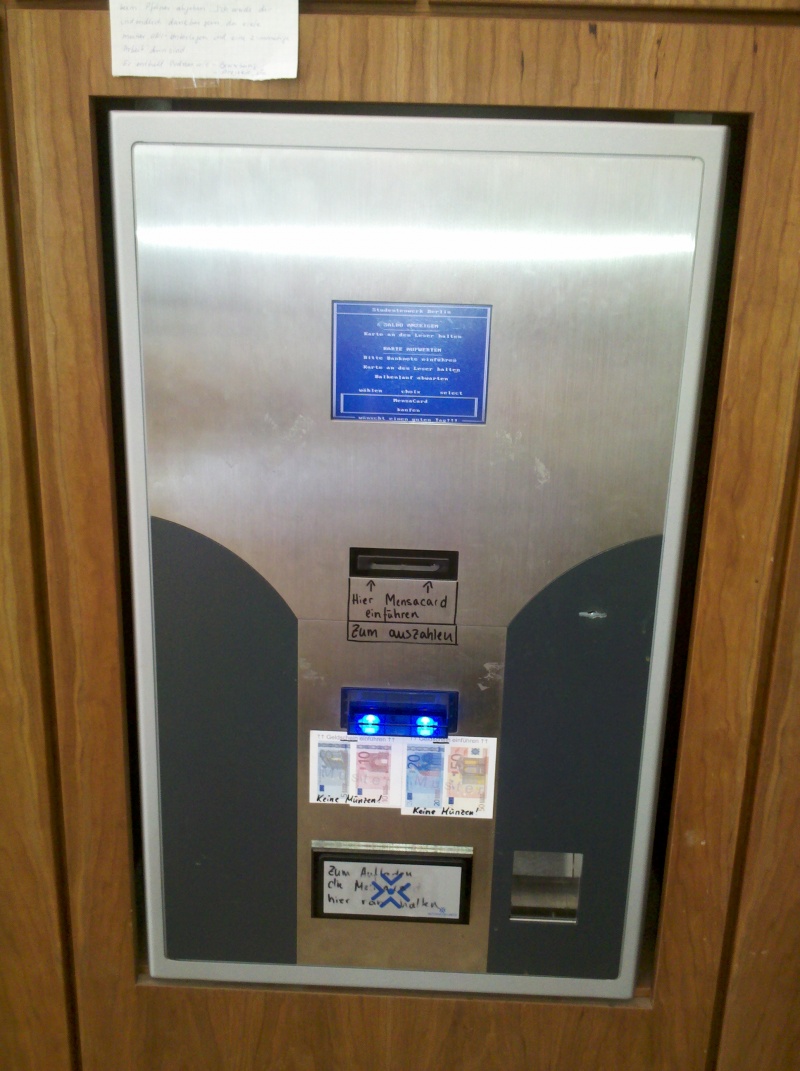 Just enter your card in the slot and press on "Auszahlen" on the bottom right.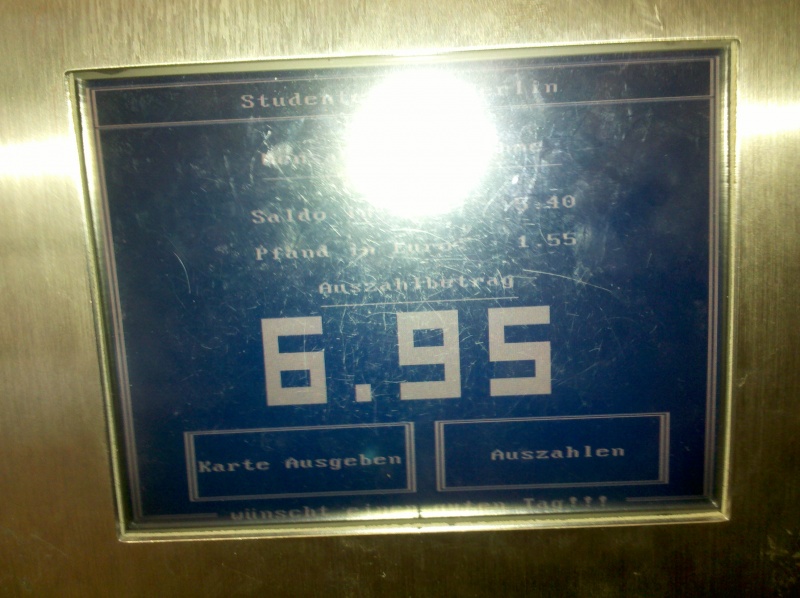 Jackpot! :)